Outdoor Spring Maintenance Tips for Homeowners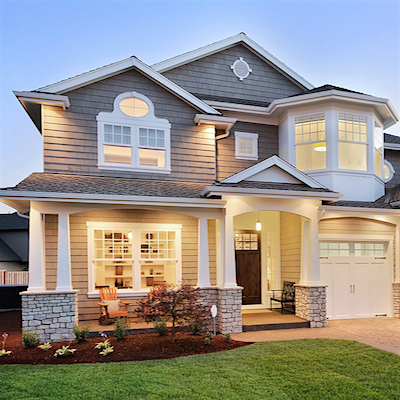 The pollen season is almost over and it's feeling like spring! You are ready to give your house a through cleaning inside, but have you thought about what you might be missing on the outside? Your home is the biggest investment you will ever purchase, and spring is a great time to give it a little TLC.
Here are some tips to keep it in tip top shape this spring;
Check the roof. After being blasted with winds and rains from Hurricane Florence, it's a good idea to grab a ladder and inspect your roof, if you cannot safely do it, many companies will come look for you. You want to look for shingles that may have been damaged or are now missing. If you find damage, call a pro for an assessment!
Clean out your gutters. While you have that ladder out, scoop out all the leaves and debris from your gutters and reattach any that may have come loose.
Turn on outdoor faucets and sprinklers. Although we don't get much freezing, it's a good idea to run both to make sure you don't have any frost damage to faucets, sprinklers and hoses and make sure there is no leaking or broken sprinklers. Best to call a professional and get them repaired before you need to use them.
Give decks and porches some attention. Replace any wood that may be rotting, warping or lifting. If you have fading, consider applying a fresh coat of stain. Seeing chipped or peeling paint? Sanding and applying fresh paint will give it a quick facelift.
Inspect windows and doors. Check around your windows and doors for grout that is gapping or missing. Scraping out the old and applying a fresh application will keep moisture and bugs out.
Pressure wash the siding. Pull out that pressure washer or call a pro to remove mold and mildew build up. This also allows a closer look for peeling or missing paint and really make your house shine!
Spruce up your landscaping. Trim back trees and shrubs, especially where they rub on the exterior of your home. It is also a great time to remove debris from landscaping and plant flowers to enjoy for the summer!
Get your HVAC a wellness visit. Your furnace has worked hard this winter and your air conditioner is getting ready to do the same. Have a professional come out and give them a check-up.
Spring is a great time to give your home and lawn some TLC. If you are uncomfortable doing any of these jobs yourself call us. We can recommend some really great companies!
For more great tips, check out this article from Home Advisor; Spring Maintenance Checklist – More Than Cleaning
by HomeAdvisor